Feedback & Questions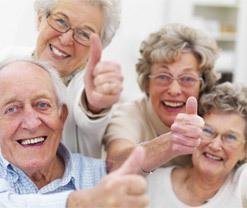 If you need help finding information or services, or simply have a question, let us know below. We also welcome you to tell us what you think about our website, services, our organization, or anything else that comes to mind. Please feel free to provide your comments and suggestions below. Your personal information is welcome, especially if you would like us to get back to you. Otherwise your feedback can remain completely anonymous by leaving those fields blank. If you would prefer to speak with someone immediately, please call 1-800-699-6704.
We Apologize

It has recently come to our attention that a computer "glitch" may have prevented our staff from receiving some customer inquiries since the update that was made in May of last year. This problem has now been fully resolved. If you or a loved one had attempted to reach out to our agency and never heard back from us or felt that you received poor customer service due to this issue, we sincerely apologize and encourage you to contact us again. The ADRC of the Northwoods prides itself of exceeding customers' expectations and this includes a speedy and thorough response to our internet visitors!